The Witcher's first season boasts a cast larger than most shows could hope for, with more than 80 confirmed cast members. However, several key roles that have presumably been filled are yet to be revealed. Read on for a round-up of characters in the first season whose actors remain unknown.
Borch Three Jackdaws
Borch Three Jackdaws is perhaps the central character in the short story The Bounds of Reason, which will be adapted in the show's sixth episode. While the two other Jackdaws (Tea and Vea) have been officially cast, the actor behind the golden dragon himself is still unconfirmed. One possibility is Callum Coates, who has been cast in a "TBA" role and filmed scenes with director Charlotte Brandstrom (who directs episodes 5 and 6). That said, his lack of social media connections to the other members of Bounds' dragon-hunting party could be taken as evidence that this is not the case. Either everyone behind the show is being very, very secretive regarding the Borch casting, or his actor has no social media at all.
Princess Renfri
Ever since rumors spread regarding the recasting of Millie Brady in the role of Renfri, Redanian Intelligence operatives have been scouring our sources for the actress who will replace her. We have very good reason to believe that this actress will be Emma Appleton, but nothing is confirmed at this time. Renfri is a violent and beautiful runaway princess, and a central character from the short story The Lesser Evil, adapted for the show's pilot episode.
Caldemeyn, the Alderman of Blaviken
Caldemeyn is the alderman of Blaviken, the setting of the pilot episode. Though his daughter Marilka has been cast and recast, we have yet to find the actor who will portray her father.
Yurga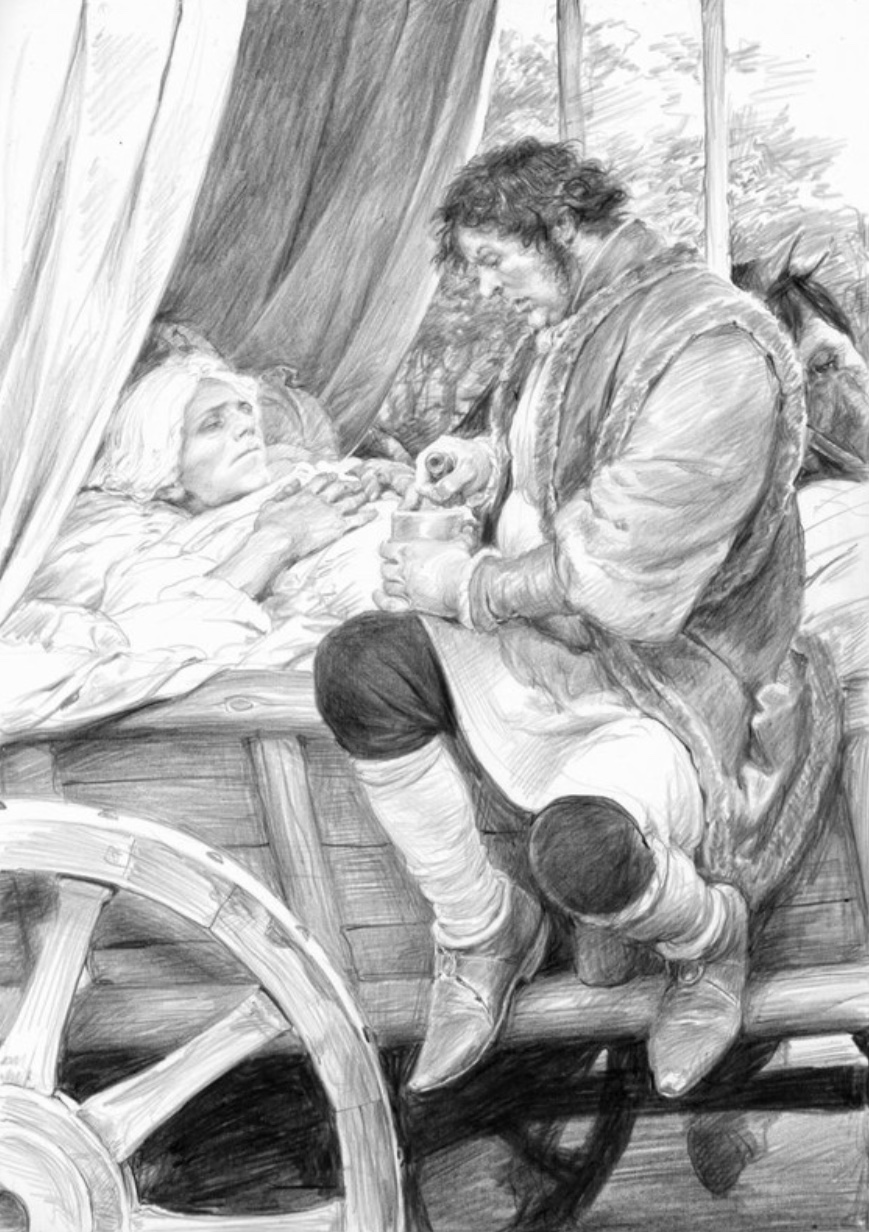 Yurga is the farmer who saves Geralt's life in the short story Something More, set to be seen on screens in the season 1 finale. Yurga treats Geralt as he recovers from a wound earned while saving Yurga's life, after fighting a group of violent monsters. Yurga's son, Nadbor, will be portrayed by actor Jack Wolfe, so it's only a matter of time until his father, too, is found. One possibility is Hungarian actor Mate Haumann, though it's more likely he is playing another role (more on that later).
Visenna
Geralt's mother, Visenna, has a very minor role in the series. In fact, her scene in the short story Something More marks her one and only appearance in the saga (aside from a prequel story about Geralt's parents which Andrzej Sapkowski wrote many years ago). Though there is a chance the show will skip this important scene, we still have hope that she has been cast.
Eithné, Queen of the Dryads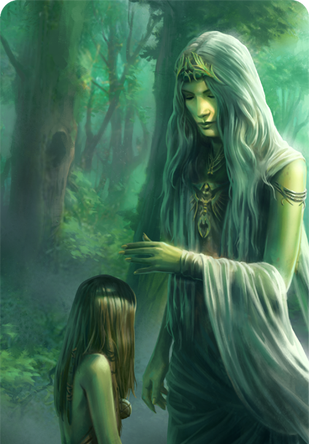 As Queen of the Dryads, Eithné has an important role in the short story The Sword of Destiny, interacting with both Geralt and Ciri (Henry Cavill and Freya Allan in the show). Our recent report confirmed that Brokilon will indeed feature in the show, and it is hard to imagine how that storyline will be adapted without this particular character. We have not, however, been able to find the actress who was cast in this role.
Braenn, the Young Dryad
Though not quite as important as the dryad queen, Braenn has a significant presence in The Sword of Destiny, as she leads Geralt and Ciri to the heart of Brokilon. Though it is possible that the show will be adapting the story without her, it would not quite be the same, and would not fit the show's current track record of casting every key character. We think and hope that Braenn has been cast, but we have no clues or evidence on that front.
Nenneke, Priestess of Melitele
Nenneke serves as a motherly figure to Geralt, and, for a short period, as a grandmother and tutor to Ciri. She first appears in the interludes which tie together the short story collection titled The Last Wish, in scenes that should take place in season 1 chronologically. However, it seems less and less likely that Nenneke and the Temple of Melitele will appear in the first season. Could they be saving her for season 2, or will she be cut from the show entirely? Some still hold hope that she has been cast for this season, so we will have to wait and see.
Philippa Eilhart
The shapeshifting, Lodge-founding sorceress Philippa Eilhart is central to the saga, though her first appearance is in the novel Blood of Elves. Her presence in the novels' Battle of Sodden, which the show appears to be adapting in one way or another for season one, led many to hope we will see her this season (much like we are seeing Mahesh Jadu's Vilgefortz). It is possible, however, and even somewhat likely, that Philippa and other sorceresses such as Francesca Findabair are being saved for season 2, where they will have a more meaningful role. With season 2 writing possibly under way, a Philippa casting might not be as far as some fans may fear.
And many more…
Another role still missing its actor is Neville, the mayor of Rinde. This character has a short yet memorable appearance in the short story The Last Wish, which introduces Yennefer. A few months ago, a casting sheet which appears to belong to this character leaked online, featuring Yennefer as well. Since this episode is directed by Charlotte Brandstrom, actor Callum Coates is also a candidate for this role. Notably, most of the actors portraying Rinde's characters appear to be German or Austrian (a choice that is likely intentional), but Callum is not.
Other missing characters include Velerad, the nobleman who sends Geralt on a contract to kill a striga. This striga happens to be Adda the White, the daughter of King Foltest (Shaun Dooley) and his sister (also Adda), who was turned into a monster due to a curse. Both Addas are missing, though we know for a fact the younger one will be appearing in the show (and also going head-to-head with Geralt in monster form).
Also missing are Sheepbagger, Dorregaray and Niedamir from The Bounds of Reason (episode 6), though we don't know if they are cut from the show or have been cast under our noses.
To sum it up, we have a lot of missing cast members for season 1. With principal photography for the show finished and writing for season 2 possibly on the way, it's only a matter of time until we find the actors behind these roles. Recently, casting director Sophie Holland teased on Twitter that "all will be revealed".
Hopefully that will be sooner rather than later. Redanian Intelligence will not wait, however. Stay tuned as we cover more castings and share exciting pictures from The Witcher's filming locations. In the meantime, share with us in the comments below which of these roles you're most excited to see, and who would be your dream casting for them.