The Witcher: Nightmare of the Wolf, Netflix's upcoming anime film set in the Witcher universe, will release on Netflix on August 23. The anime film will be a prequel to the main series and will focus on Vesemir. While he is certainly a fan favorite, we were curious to see which characters will join Vesemir on his journey, and now Netflix has revealed them – and the actors who will voice them.
But before we recap all the new details, have a look at the teaser released today.
Official synopsis: "The world of The Witcher expands in this anime origin story: Before Geralt, there was his mentor Vesemir — a swashbuckling young witcher who escaped a life of poverty to slay monsters for coin. But when a strange new monster begins terrorizing a politically-fraught kingdom, Vesemir finds himself on a frightening adventure that forces him to confront the demons of his past."
Alongside this new teaser, Netflix released official descriptions for the film's main characters and revealed their voice actors.
---
Vesemir, voiced by Theo James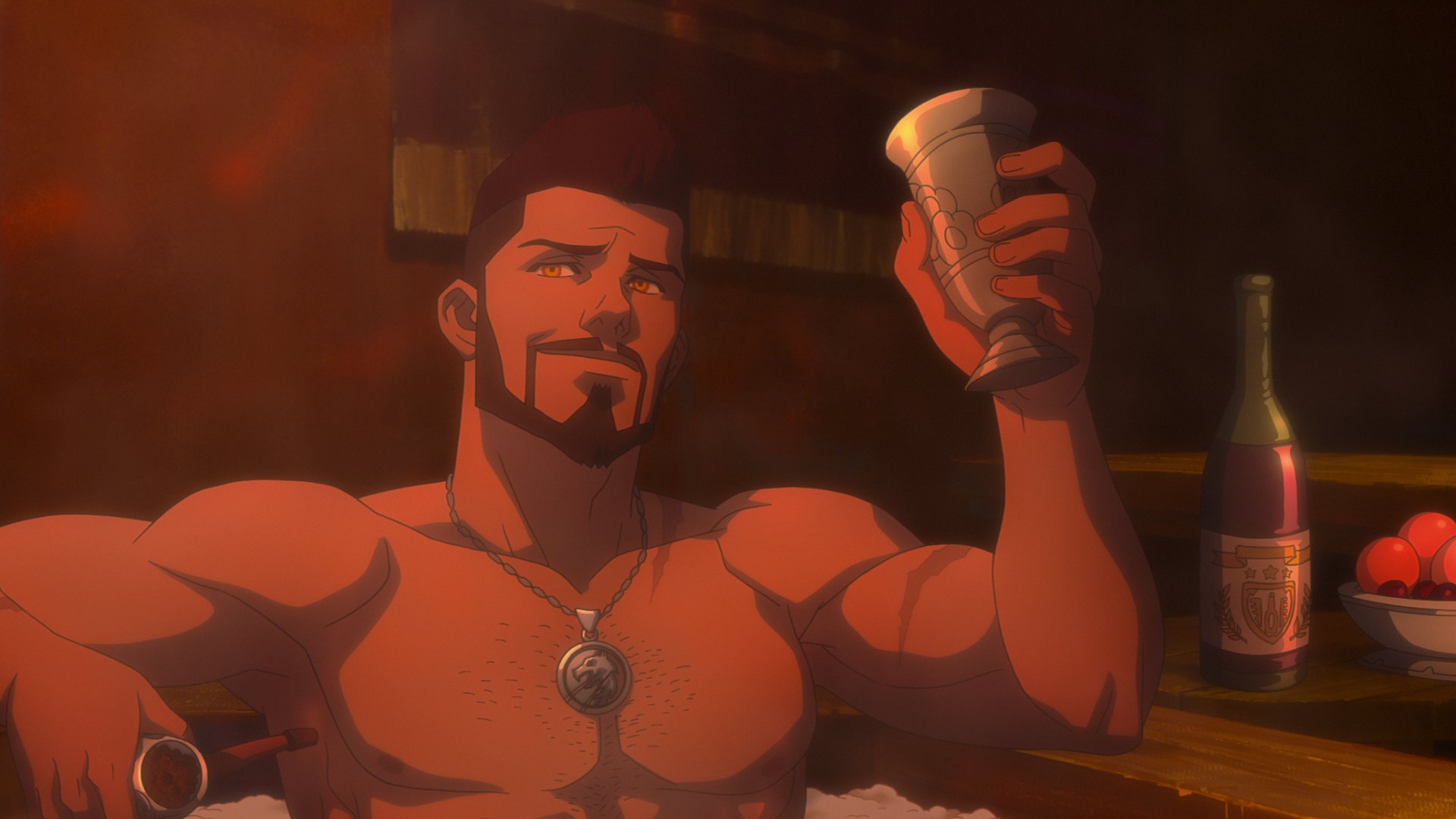 Official description: "Vesemir grew up as a servant on a nobleman's estate, working long days for too little coin. He yearns to break free of his social standing and to explore the Continent to find his destiny."
Fans of the novels and video game series are already quite familiar with this character, but we have only ever seen the old and wise Vesemir. This anime film will give us an opportunity to meet Vesemir many years earlier – when he was a young witcher just starting his journey.
In the anime film, Vesemir will be voiced by Theo James, who has voiced characters in several animated Netflix projects including Castlevania. Fun fact: Theo James has already voiced Vesemir in one of Geralt's flashbacks at the last episode of season one, so it seems he secured his role in the anime film a long time ago.
Vesemir will also appear in Season 2 of the main Witcher series, where he will be played by Kim Bodnia (as well as James Baxter in a flashback).
---
Tetra, voiced by Lara Pulver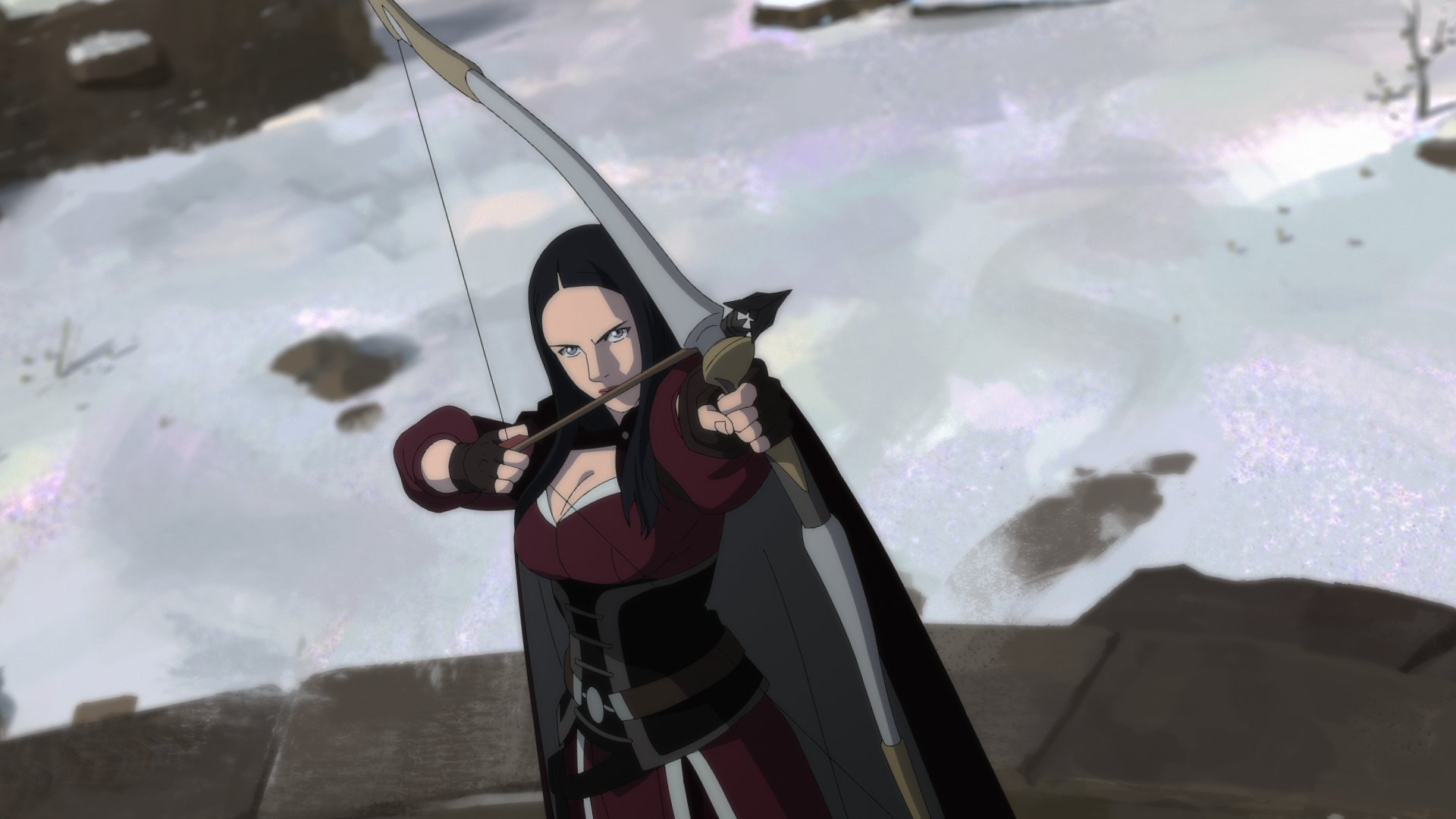 Official description: "Tetra Gilcrest is a powerful sorceress who is descended from one of the Continent's first mages, and believes magic connects all things of beauty. She and her followers work to keep peace on the Continent by ensuring that magic is not abused."
Tetra is perhaps the most intriguing character in the new teaser. If you think her voice is familiar, you may have recognized it from Sherlock, where she portrayed Irene Adler. You may also recognize her from Da Vinci's Demons, The Alienist or, most recently, the animated Netflix series Dota: Dragon's Blood.
---
Lady Zerbst, voiced by Mary McDonnell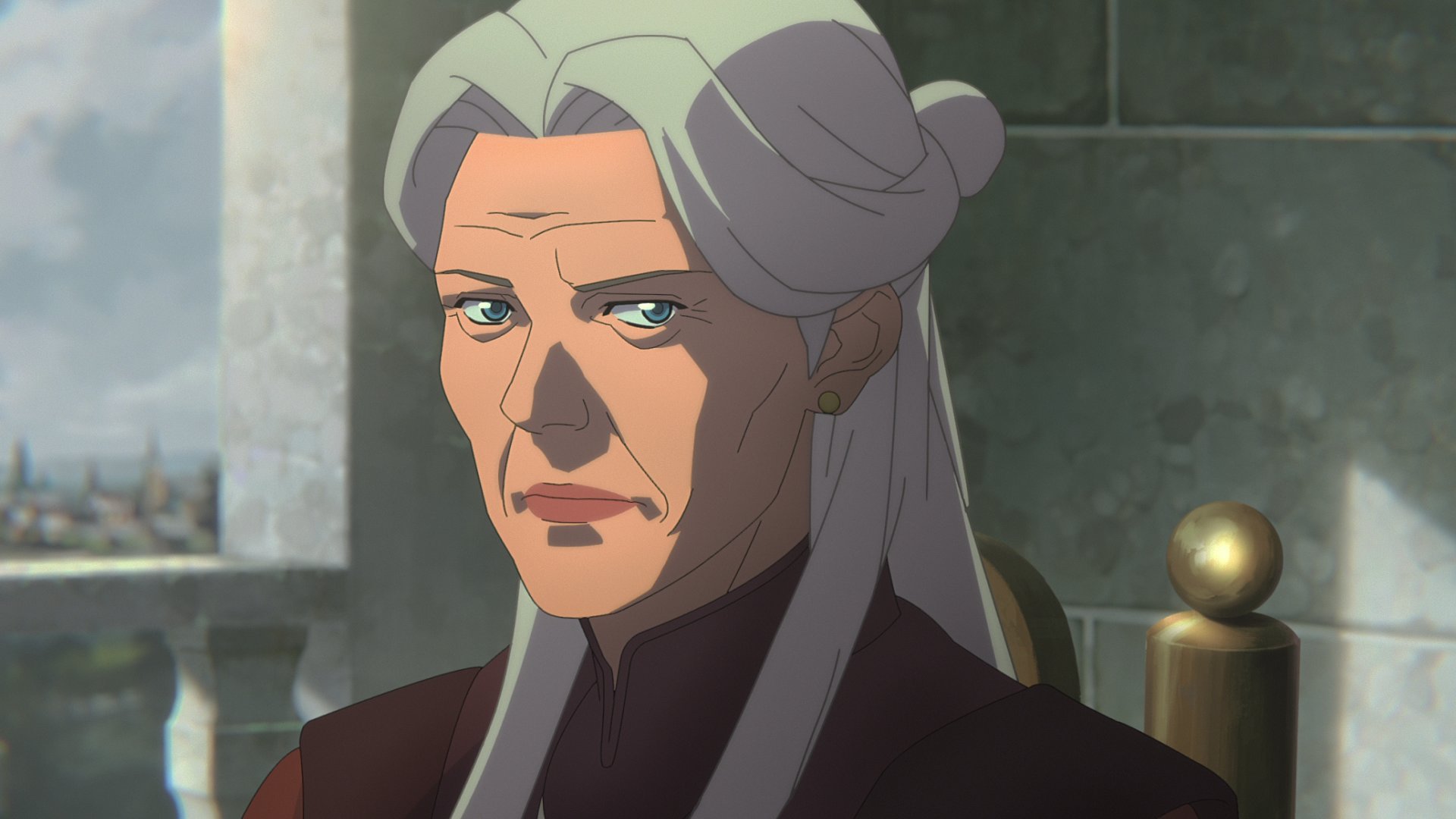 Official description: "Lady Zerbst is a Kaedwen noblewoman who inherited her husband's seat on the king's advisory council after his death. She has since risen to become one of the king's most trusted advisors, and a fierce supporter of the witchers."
Before season one was released on Netflix, we suspected that Battlestar Galactica and Fargo alum Mary McDonnell was eyed for a role in an upcoming season. Now we know she has joined the voice cast of the anime film, instead. The character of Lady Zerbst sounds rather interesting, and we can't wait to see what McDonnell brings to the role.
---
Deglan, voiced by Graham McTavish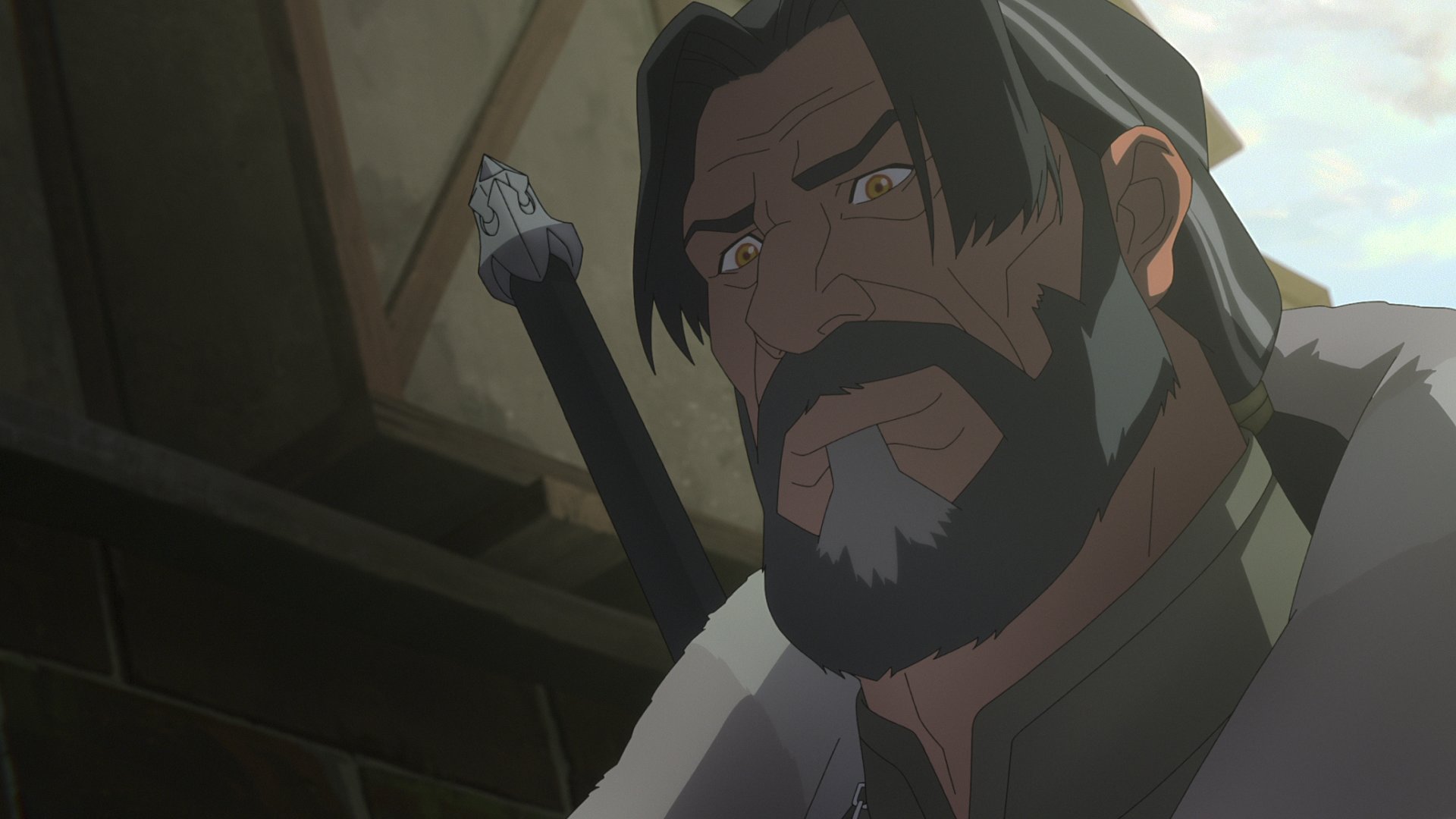 Official description: "Deglan was raised on the harsh, unforgiving Skellige Isles and is the hardened warrior-leader of the witchers. He is fiercely loyal to his "boys," and committed to doing whatever is necessary to protect them."
In a surprising turn of events, Outlander and The Hobbit actor Graham McTavish has joined the voice cast as Deglan… alongside his role as the spymaster Dijkstra in The Witcher's second season.
From the way Deglan is described, it seems he will serve a similar role in Vesemir's story that Vesemir serves in Geralt's – the older, wiser witcher, and an adoptive father of sorts. This will be McTavish's second major role in a Netflix anime following his portrayal of Dracula in Castlevania.
Deglan will also appear in a flashback in The Witcher's second season, where he will be played by Tamer Hassan (Snatch, The Double).
---
With a number of new characters joining Vesemir and an excellent voice cast, we're even more excited for this new entry in the Witcher Cinematic Universe coming August 23. Tell us what you think in the comments below.